Hi friends!
Today I'm sharing a cheeky card ~
I do love me a punny saying!
I'm in an Instagram collaboration to create a card
with a funny, wild, obscure, wacky holiday :)
Here is the YOUTUBE version if you want to see!
I used to LOVE LOVE LOVE visiting Brownielocks to see
all the weird events and holidays people celebrate ...
including mah-self :)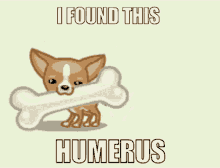 So today I'm celebrating National Guinea Pig Day!
Yes.
There is a possibility these stamps and dies I used are hamsters.
SHHHHHHHHHHHHHHH!
No. One. Will. Know.
Isn't it cute!
That one at the top (probably me since I run on Starbucks
and 3 hours of sleep going around in circles!)
sure has a lot of work keeping up with the one below!
The stamps and dies?
Lawn Fawn - circle die from Hero Arts!
And that's it!
Thanks for stopping by!
Crafty hugs,
Kelly