Hi my friends!
I have a new to me technique in cardmaking -
making my own paper color !
I did, I did!

I'll probably try MAKING my own paper one day, too!
LOL!

But for now, I deciced to give this a go!
Can I just say ........... SO. MUCH. FUN!
You can see the video here
and .............
there's a giveaway! :)
The pink background is actually paper dyed with avacados!
I boiled them in hot water and then set different papers
into the mixture, varying in weight and quality.
I did the same for tea ........
and coffee!
As in from my Keurig!
I was not going to volunteer my treasured Starbucks in the name of art :)

Head over to my YouTube channel to enter to win the coffee, tea, etc -
open internationally!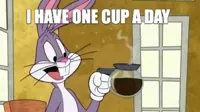 Thanks for watching and
for your visit today!
Be blessed!


~Kelly