Christmas in July is a fun tradition and it sure seems like
we all need a little extra cheer!
This is such a fun time of year when Christmas
is mingled with the blazing hot summers.
Everyone needs a holiday :)
The idea behind Christmas in July is a wonderful joy ~
it shouldn't be just one time a year.
Kinda like a half-birthday ...
twice is better than once!
My card is one that I did for Watercolor Wednesday at SCS
and it was somehow stuck in draft mode.
I missed about 2 weeks of reality
not even knowing my own name
so I'm sure it
had a lot to do with that!
Hi. My name is Starbucks Kelly and I love coffee you!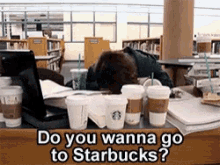 and I am IN LOVE with these!
I'm still learning how to navigate the water and layer the colors
and I'm having fun in the process!
stamped with pigment ink for fast drying, no watercolor smearing.
I heat set this with the embossing tool in between each color
(after the greens, then after the reds) to avoid any welling.
I usually chose my cardstock and/or papers first
(to make sure I have colors that will match)
so I was lucky that after it was waterolored, I found just the right ones.
The final touch was a sentiment stamp
with a friendly greeting.
The joy in these big background style cards
is even though they are large, they are super simple to mass produce.
And it was nice to dust off a stamp set that's been sitting in the bin
I'm still doing card catch up and I'm way behind ...
and, as always,
Big hugs, bigger blessings :)